Pediatric Chiropractic at Northern Life Wellness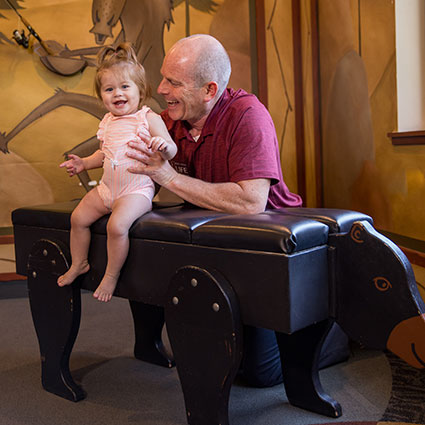 Medical studies have shown that during what's considered a normal birth, without intervention, 80% of the births evidence cervical damage. The process of twisting and pulling the baby during delivery can cause neck damage. That's why it's important to have your baby checked at Northern Life Wellness as soon as possible. Dr. Jeff adjusted his kids at just three minutes old.
The techniques used for a baby are very different from an adult. Many times, the baby won't even wake up during the adjustment because it's so gentle. Since the infant is still developing, everything is very malleable, and it takes very little pressure to make a change. Our doctors received their training at the International Chiropractic Pediatric Association (ICPA).
Even though your baby appears normal, it's always good to check for and correct minor issues now, rather than deal with a bigger problem in the future. Some of the most amazing results in our practice are with children, because they're still young and respond quickly and so well.
NEW PATIENTS

Growing As Designed
There's a saying that goes, "As the twig is bent, so grows the tree." The tree may be healthy, but if it's bent, it will grow in that direction. Babies can't tell us something is wrong, but indicators like lying on one side of their head, latch issues only on one side, or difficulty turning their head in one direction, indicate an alignment problem in their neck.
Other issues we see include
Colic
Constipation
Sleeping problems
Digestive issues
Ambulation issues
Scoliosis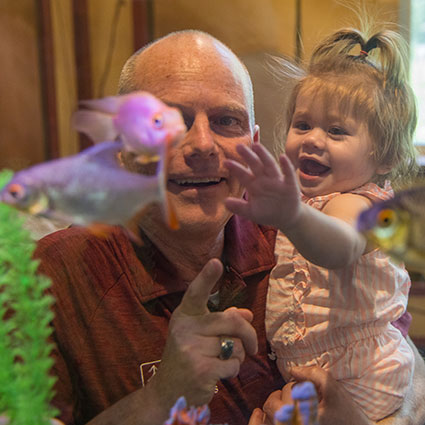 Fun for All
We have fun when kids come to our office. We've got a really cool fish tank, and movies for the kids while they're waiting to get adjusted. There are bean bags for them to sit in, and a little bear table they can get adjusted on.
We give stickers for the first adjustment and every adjustment. There's also a little moose named Atlas, who has a small clicker in his back, and we do little adjustments to the stuffed animal.
Dr. Jeff tells his doctors he doesn't care if they get a perfect adjustment. The goal is always to ensure the child has a good time and wants to return. Sometimes, they don't want to leave when they're done!
Download our "Chiro for Kiddos" flyer to learn more about the benefits of Chiropractic Care for children.
Book Now
Help your child enjoy abundant health at every stage. Call today to schedule an appointment!
CONTACT US

Pediatric Chiropractic Burnsville MN | (952) 890-0804