Meet the Team at Northern Life Wellness
Our dynamic team of natural healthcare practitioners looks forward to helping you elevate your health.
We'd like you to get to know them better!

Dr. Jeffrey Danielson | Chiropractor | Owner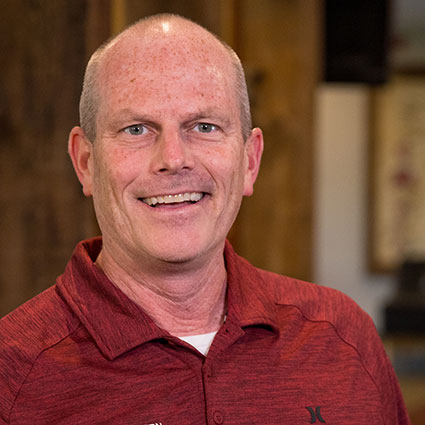 Dr. Jeff hails from Marshall, MN, located in the southwestern part of the state. An athlete, he grew up an avid racquetball player and lettered in golf. He also enjoyed singing in a small ensemble called the Roaring Twenties, and performed in many theater productions and musicals. After high school, Dr. Jeff began his collegiate career at Bethel University in St. Paul, where he majored in Biology, and was on the varsity Men's Volleyball team.
Moving Forward
After two years, Dr. Jeff transferred to UCLA to continue his biology degree. At UCLA, he captained the Water Ski Team for two years and was a proud member of the Sigma Chi Fraternity.
After graduation, Dr. Jeff earned his Doctor of Chiropractic degree from Cleveland Chiropractic College in Los Angeles, while earning the distinction of California Chiropractic Student of the Year in 1995. He took an associate doctor position at the Chiropractic Offices of Santa Monica, caring for celebrities like Gregory Hines and Ted Danson, along with many high-level professional athletes.
Back to Where It All Began
Wanting to return to his roots, Dr. Jeff accepted a staff doctor position at a clinic in Burnsville, MN. After 18 months, he established Northern Life Wellness in February 1999, and now serves as the President and Clinic Director. Dr. Jeff also specializes in difficult neurological cases, such as multiple sclerosis, cerebral palsy, autism, fibromyalgia, and the complex injuries sustained in auto accidents. He has also been voted one of the Top Rated Chiropractors in Burnsville, MN.
Other Endeavors
Dr. Jeff also owns Body Kneads Massage, Minnesota's finest therapeutic massage company. He is also an Adjunct Faculty member at Palmer University in Davenport, IA, and Northwestern Health Sciences University in Bloomington, MN. He's a regular guest speaker at numerous wellness organizations, graduate courses, and business management companies.
His newest venture is the creation of "The Power of PIF," a company focused on "Paying It Forward". Dr. Jeff trains young doctors and invests in local clinics that, with the help of his newly trained doctors, will help shape the profession far into the future.
Family First
Dr. Jeff's crowning achievement, however, is being married to his beautiful wife Dyonne, whom he met when he was 12 years old. They have three kids together—Maddy, Cooper, and Sydney. They reside in Prior Lake, MN, and enjoy the many athletic and school activities their kids participate in, and serving their community church.
Dr. Jeff's mission has always been to serve God by serving people, whether through their family's activities, or through the art and science of chiropractic. His desire is that those reading this would connect with the hope that can be found in a relationship with Jesus Christ.

Dr. Brady Rose | Chiropractor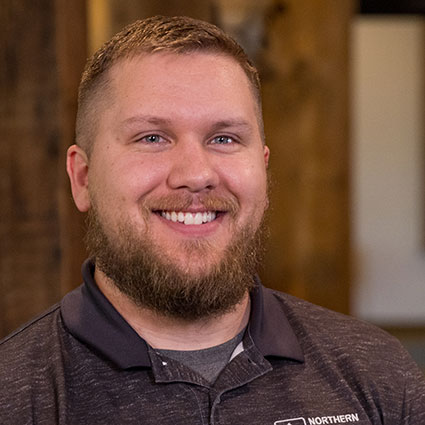 In his hometown of De Pere, WI, Brady grew up playing football, basketball, and golf, and competing in track & field. His involvement with and love for sports drew him to get his degree in Human Health and Performance from the University of Wisconsin Whitewater. After earning his undergrad, Brady decided to pursue a career in chiropractic, after learning how chiropractic not only helps people suffering from pain, but also improves the overall health and wellness of people in the community.
Brady joined the Northern Life Wellness team in January 2022, and has loved getting to know our patients and helping them perform at their best, so they can enjoy doing what they love most. Brady graduated with his Doctor of Chiropractic from Northwestern Health Sciences University in November of 2022.
Brady and his wife, Courtney, live in Inver Grove Heights with their fur baby, Howard (aka Howie). When he's not in the office, you can likely find Brady at a local Marcus Theatre enjoying the latest major motion picture or at home expressing his creative side drawing!


Dr. Nick Stein | Chiropractor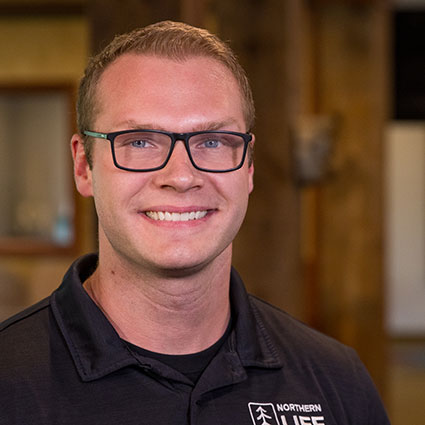 Born and raised in Burnsville, Nick reps black and gold as a lifetime Blaze fan. During his days at BHS, Nick spent his time involved in football, basketball, and Olympic weightlifting. His love of sports and passion for health led him to earn his undergraduate degree from Southwest Minnesota State University in Exercise Sciences. His commitment to helping others live their best, healthiest lives led him to Northwestern Health Sciences University, where he received his Doctor of Chiropractic in April 2023.
Since joining our team, Nick's favorite thing about Northern Life Wellness is the relationship he builds with his patients and its spirited, upbeat culture.
Nick and his wife, Shelby, live in Richfield and enjoy exploring national parks and spending time by the lake. They are the proud parents of two cats, Slippers and Freya, and an adorable rescue pup, Luna. If he is not outdoors, you can likely find Nick training to compete in powerlifting and body-building competitions!


Carol Hunt | Physical Therapist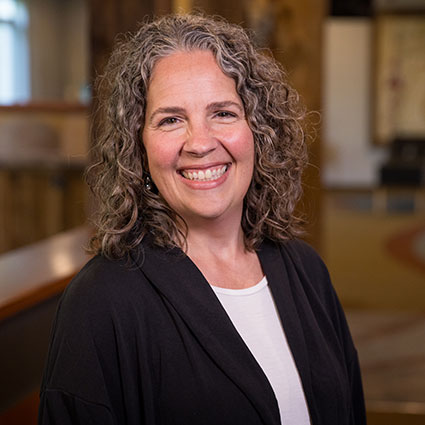 Her whole life, Carol wanted to be part of people's healing journey. Her path to physical therapy started at Dordt University in IA, where she earned her Bachelor's degree in Exercise Science.
During her junior year at Dordt, Carol had ACL reconstruction, and experienced firsthand the amazing work physical therapy can do to help patients overcome the barriers preventing them from living their lives to the fullest. Confident she'd found her calling, Carol earned her Master's Degree in Physical Therapy from Regis University in Denver.
Carol's family and career have taken her all over the country, living in various states like Kentucky, Illinois, Wisconsin, Michigan, and even New Zealand! We are so blessed to now have her call Minnesota home, as she works alongside our patients in the physical therapy bay.
Carol is also a proud home school mom and Certified Health Coach! She and her husband, Michael, live in Savage with their four teenagers, Joanna, Jaben, Jocelyn, and Josiah, and three pets, Harry the Gecko, GiGi the Rabbit, and Eska the snow-obsessed Malamute Husky. Whether it be singing, dancing, or playing one of their many instruments, you can usually find the Hunts preparing for a musical or spending their time outdoors together!


Deb Peterson | Physical Therapy Assistant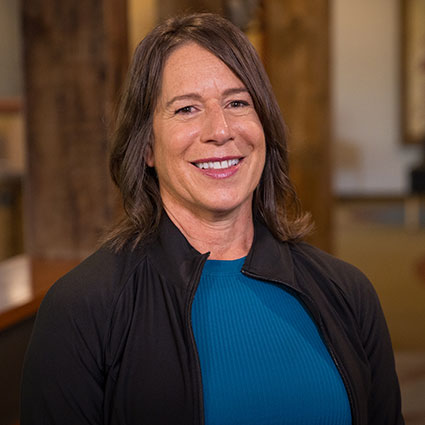 Deb grew up in Anoka, MN, and earned her Physical Education & Coaching degree from North Dakota State University, and her Master's in Exercise Physiology from Michigan State University. For over a decade, Deb held various fitness-centered positions, from private training, education, and even owning and managing her own facility.
Using these experiences, Deb sought to advance her interests in becoming a physical therapy assistant, graduating from Saint Catherine University in 2014. During her time as a PTA, Deb has found that what she enjoys most is treating the whole person, challenging patients to work beyond physicality, and towards emotional and psychological healing as well.
Deb joined Northern Life Wellness's PT team in August 2021. She and her husband, Bret, live in Edina and love being active and outside. Together, they have eight grown children who live all across the US. Whether they are hitting the hiking and biking trails, playing pickleball, searching for agates, or on the lake, they love everything the outdoors has to offer.


Erika Bordwell | Massage Therapist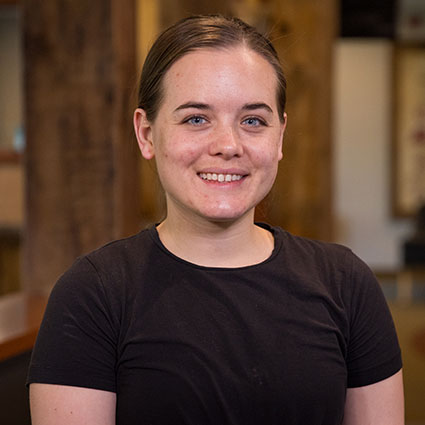 Growing up in various states across the Midwest, Erika suffered with chronic neck and back pain and migraines. It wasn't until her own experience with massage therapy and chiropractic that Erika finally found relief, so she could enjoy fulfilling her passions. It was through her therapeutic experience with massage that she decided to pursue her career in massage in Iowa City at East-West School of Integrative Healing Arts.
Since earning her Massage Therapy degree in 2017, Erika has loved the opportunity to work with people holistically, giving individualized care that fits their specific needs, whether they suffer from chronic pain or need some much-needed relaxation. While Erika believes in treating the whole person to offer the best therapeutic experience based on their needs, some of the most common massage techniques she offers are Swedish, prenatal, trigger point, sports, and deep tissue.
Erika and her wife, Kenzie, live in Bloomington with their rescue pup, Sophie, and three cats—Milo, Simba, and Nala. In her free time, you can find Erika walking around one of Minnesota's 10,000 lakes, at a local coffee shop, or catching up on her reading list.


Dyonne Danielson | Office Coordinator
Dyonne has played a major role in Northern Life Wellness since she and her husband, Dr. Jeff, started the practice in 1999. She became the Office Coordinator in Spring of 2020, after spending years raising their three children and working in both the cosmetology and interior design field. Dyonne grew up in Cokato, MN, and currently lives in Prior Lake with Dr. Jeff and their fur-babies Tater Tot and Thor. Their son, Cooper, recently graduated from college with a degree in College Ministry and their youngest, Sydney is earning her Data Science degree in Hawaii. Maddy, their eldest, is also a member of the Northern Life team and works as our Patient Care Coordinator!
When she's not rocking it at Northern Life Wellness, Dyonne loves gardening, preparing delicious new recipes, and unleashing her inner interior design genius. Her favorite part about working at Northern Life Wellness is collaborating with the team to problem-solve and create new processes and procedures to ensure that all team members and patients have the best possible experience!

Jordyn Lange | Patient Care Coordinator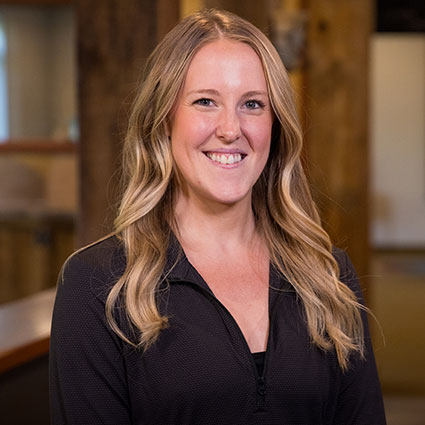 Jordyn is the friendly face that greets you when you walk into Northern Life Wellness. As our Patient Care Coordinator, she manages a variety of front desk and administrative tasks to ensure smooth operation of the clinic.
Jordyn's duties encompass everything from greeting patients, checking them in and scheduling appointments, to managing doctors' schedules. If you have an appointment with a chiropractor or PT, Jordyn will make sure it's scheduled efficiently.
She also handles financial transactions, accepting payments for various services. She keeps the administrative side of the clinic running smoothly, ensuring a seamless patient experience.
Jordyn joined Northern Life Wellness in the Spring of 2023, making a career shift towards health and wellness. She was drawn to the clinic's holistic approach to health, which includes chiropractic services, physical therapy, and massage. The clinic's commitment to not just treat symptoms but to help patients improve their overall wellness resonated with her.
Outside the clinic, Jordyn loves being active outdoors. Whether it's going for hikes, playing yard games, or participating in sports, she enjoys staying fit. She also loves traveling to visit family or friends, and spending quality time with them.

Rachel Gooding | Community Outreach & Marketing Director
Rachel has been part of the Northern Life Wellness team since June 2020. She grew up in Farmington, MN, and is the Marketing Director for Northern Life Wellness and Body Kneads Massage. Rachel earned her degree in Marketing and Business Administration from the University of South Dakota.
She loves making connections with other businesses and families in the community, and getting to express her creativity through graphic design, crafting, events, and all other aspects of our clinic's community outreach and patient education!
She, her husband Jordan, and their dog Bella Bean live in Uptown Minneapolis. Rachel loves spending her free time at the gym, building her small earring business, drawing, and enjoying a good book. Her favorite thing about Northern Life Wellness is meeting and seeing the improvement in patients' health, and planning special events to honor them!


LeAnn Grams | Administrative Assistant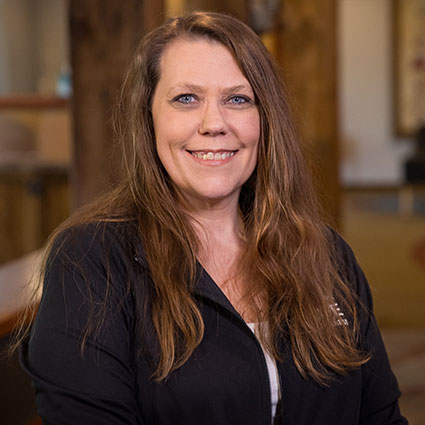 LeAnn brings a wealth of experience to the team, primarily focusing on the billing side of operations. She handles a broad range of tasks, but her primary focus is on auto and worker's compensation cases.
LeAnn ensures all patient bills are promptly paid, whether through their attorneys, insurance companies, or personal payments. Her dedication stems from a lifelong passion for chiropractic and holistic medicine, which inspired her to shift careers and join our practice. LeAnn believes strongly in the power of holistic healthcare and feels fortunate to have found her place in this sector.
Before joining our team, LeAnn held various positions where she gained valuable experience in accounts receivable. While she lacked prior experience in medical billing, her adaptability and eagerness to learn have allowed her to excel in this area, picking up new skills on the job.
Outside of work, LeAnn cherishes her role as a mother and grandmother. One of her main motivations for moving to the Burnsville area was to be closer to her beloved grandchildren. In her spare time, LeAnn enjoys a range of hobbies. She's an avid reader, a skilled knitter (a hobby she admits sounds quite "grandmotherly"), and also enjoys abstract painting when she can find the time.


Maddy Sallee | Patient Care Coordinator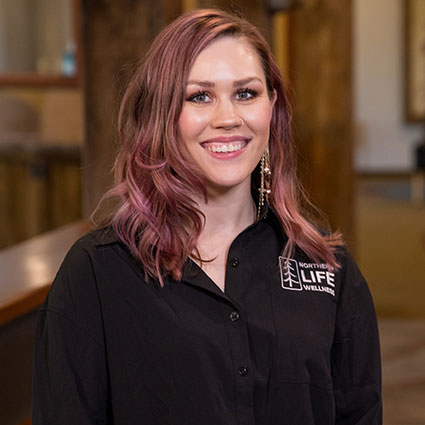 Maddy is an integral part of the billing team at Northern Life Wellness. She plays a key role in ensuring that our patients receive the best possible care without financial stress.
Maddy's main responsibilities revolve around insurance. She handles work comp and auto claims, liaises with attorneys and insurance companies, and reviews patients' claims. Her goal is to advocate for our patients, ensuring their claims are paid so they don't have to bear unnecessary financial burdens. She also ensures that everything looks good from the clinic's end, verifying that our doctors are billing out the appropriate codes and navigating the complexities of the insurance system.
Prior to joining Northern Life Wellness, Maddy served in the Army from 2017 to 2022, where she handled automated logistics. She was responsible for managing entire sections, coordinating parts for aircraft and vehicles, and overseeing the functioning of the company from a logistical standpoint. This experience honed her organizational skills and attention to detail, making her an asset to our team.
While Maddy doesn't have much direct contact with patients, she tirelessly works behind the scenes on their behalf. She occasionally calls patients to discuss their financials, but most of her work is done quietly in the background, ensuring that everything runs smoothly.
When she's not at work, Maddy enjoys spending time with her 1-year-old daughter, Lennox. She also loves catching a concert when she can, and spending time at the lake with friends and family.

Join the Fun
Our team loves to take advantage of dress-up days, excuses to decorate, and opportunities to dial up the fun a notch, so be warned. If you arrive for your appointment to find us all dressed up as superheroes or an office full of Olympic games, we hope you'll jump into the madness with us.

Meet the Team at Northern Life Wellness | (952) 890-0804